ANCIENT CRAFTS
Metal work and wax carving are both ancient techniques which have been used to create hand-made jewellery for thousands of years. Clio's designs use the method of lost wax casting, also known by its French name, cire perdue. This versatile technique allowing designs carved in wax to be cast and reproduced in metal, remains oneof the most popular methods for creating and reproducing designs in precious metal.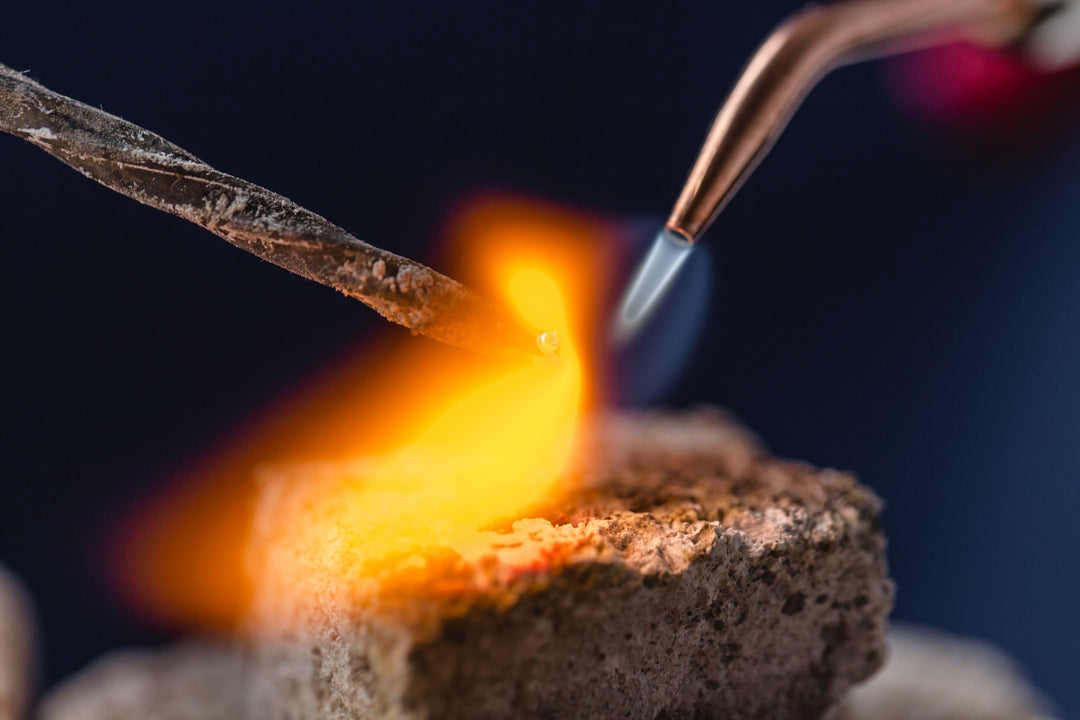 WAX CARVING
Clio was recently interviewed by the Goldsmiths' Centre, where she discusses the history of wax carving and how she employs this ancient process to create intricately detailed sculptures of exotic animals on a jewellery scale.
METAL CASTING
Humans have been casting precious metals since around 4000 BC. This ancient technique has applications in many different industries all over the world, such as automotive, aerospace, construction, farming and textile industries. Many metals can be cast, although due to varying properties and melting temperatures most casting companies specialise in a select few metals. Clio's wax carvings are cast by highly sought-after specialists in London, in high quality gold and silver that is usually recycled, and they are also expert mould makers. Thanks to their incredible expertise Clio can rely on them to support her in making any of the weird and wonderful creatures she can imagine!
FORGING
The art of forging, defined as the process of moving metal with pressure, also dates to at least 4000 BC. Smiths have historically forged traditional products such as kitchenware, hand tools, edged weapons, cymbals, and jewellery.  
Clio forges a number of components and designs using a variety of hammers, chisels and specific die shapes. This creates resilient and wearable pieces which hold their shape and withstand day to day wear. The inherent resistance and movement of precious metal also assists in forming natural, flowing designs.
STONE SETTING
Stone setting is an artform. Within jewellery there are many professions, and stone setting is one of the most challenging. Precious gemstones are brittle, and the steel tools used to set stones into metal can easily slip and damage a piece or break a stone. 
Clio works closely with experts based in London to create setting styles which compliment her unique designs. The way in which the stones are set is an essential part of the final design, so Clio selects creative and artistic setters who understand what she wants to achieve.
ENGRAVING
Another ancient technique, engraving is the technique of cutting into a material's surface with tools to create grooves. This is used in metal, glass, wood and a wide variety of stones to create ornamental designs and script. In more recent times engraving in jewellery has been used to commemorate a special date or phrase, alongside creating ornate scrolls and floral designs. 
Clio primarily uses engraving to create evocative textures and precise details in her jewellery designs.